Dr. Paul Brinckman, Optometrist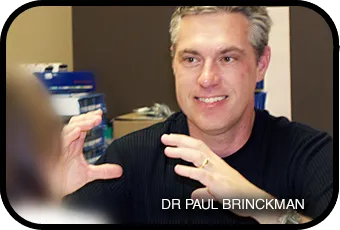 Thanks for taking a moment and visiting the Olathe Eye Care website as you search for your next eye doctor. People often jokingly refer to me as "The Eye Guy." And while we chuckle at that name, it probably best sums up who I am. I care passionately about my patients. I know that excellent vision is absolutely vital to those who step into my office and when something isn't right with your vision, your primary concern is getting it corrected. That's my primary concern as well.
In addition to my passion for all things vision-related, I am also deeply passionate about the needy people of Honduras. I have traveled to the country to see first-hand the needs that are so prevalent there. I actively serve as a Board Member and Treasurer for a wonderful non-profit organization called Honduras Ministries. I would love it if you would take a moment and visit their website (www.hondurasministries.org) and see the vital work that they are doing in Honduras. I would willingly answer any questions you might have about this organization and strongly encourage you to become involved yourself!
You can read all about my training, education and specialties here. But for now, please know that I care about your eyes – that's why they call me "The Eye Guy."