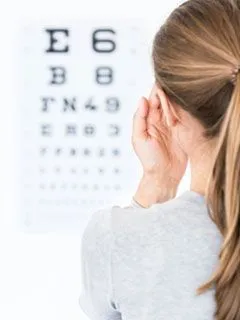 At Olathe Eye Care, Dr. Paul Brinckman and our entire optometry team are committed to providing advanced vision care in a professional and comfortable environment. Our primary eye care service includes a complete eye exam that analyzes eye health and vision function. In addition to eye exams and vision testing, we provide testing for conditions such as glaucoma, cataracts, and macular degeneration. We also offer glasses, contact lenses, and pre- and post-operative care.
Services:
Comprehensive eye and vision examinations
Eye health evaluations and diagnostic testing (glaucoma, cataracts, and macular degeneration, etc.)
Full-service optical dispensary with designer eyeglass frames and materials
Complete contact lens care for myopia, astigmatism, presbyopia, hyperopia, keratoconus etc.
Children's vision services (ages 4 and up)
Vision Therapy for lazy eye (amblyopia, esotropia, exotropia, eye strain, lack of stereopsis etc.)
Allergy and Dry Eye treatment and education
Treatment for eye infections
Corrective surgery consultations (e.g. LASIK)
Pre- and Post-op surgical care
Products:
Top brand-name frames with reasonable prices
Traditional to trendy fashion frames
Contact lenses for every eye condition
Designer sunglasses
Eye Exams
Dr. Brinckman and the Olathe Eye Care team take even routine eye exams very seriously. During a yearly examination, our patients will receive a patient history review, a series of vision and eye tests, assessments of eye focusing and movement, and an eye health evaluation. Dr. Brinckman will discuss any additional testing that may be required to diagnose an eye disease or condition.
Contact Lenses
Not sure that glasses are for you? Ask us about contact lenses. Advances in the field of optometry have produced a variety of different types of contact lenses with a range of benefits. Dr. Brinckman is an expert in fitting contacts and will discuss the various options with you to determine which type will best fit your needs and lifestyle.